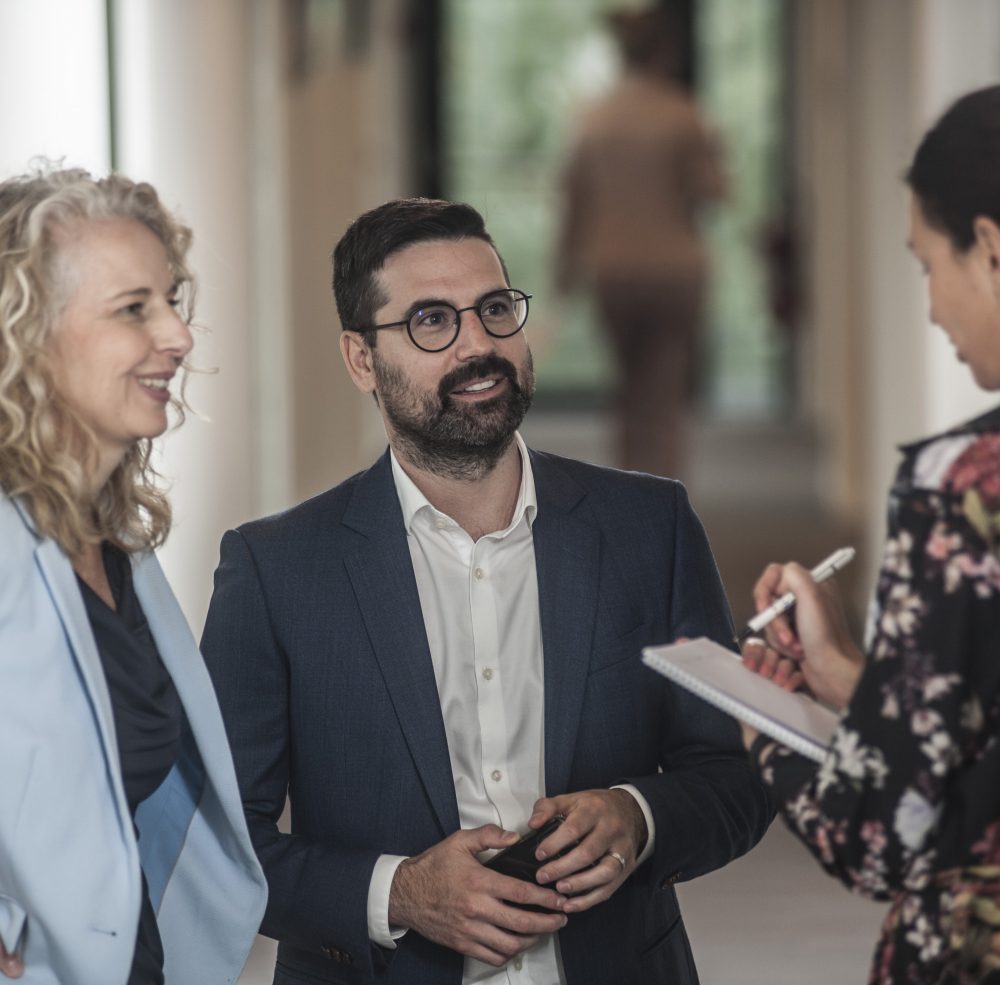 HR-Professionals
The war for talent and attitude is all around us: Attracting the right talents while retaining your current employees is today's ultimate HR-challenge. The world of work is evolving every year: Job cuts, social media, mobile devices, wearables and the rise of robotics and artificial intelligence have a profound impact on the workplace. Digesting change is however easier for some than others. Maintaining the health and wellness of your co-workers while keeping productivity high and absenteeism low will continue to be your focus. At ViCre we know what it takes.
We strongly believe in the power of people as the main driver for change. Because the right cocktail of expertise, people and emotion can make every organization grow wings and find a new direction. Through workshops, meetings and outdoor events, we build knowledge, trust and self-reliance. We shift minds to unlock true potential, until everyone commits to the cause and thinks and acts on the new pulse of your enterprise.
Lifelong learning and personal contribution management are key in our approach. Happy employees in a stimulating work environment with a peaceful work-life balance are our common goal. Because employee retention and workforce management is all about knowing how to keep the music playing and understanding what in your employer brand makes talents stay or go. 
Our Expertise
Enterprise Excellence
Since business perspectives constantly shift, your organisation will have to swiftly respond to market opportunities as they present themselves and adjust direction from time to time. To keep up and adapt the internal speed of your organization to the pace of the outside world, you should continuously improve and reinvent your organization. But, how do you keep daily operations, profits and innovation in balance?
Our Expertise
Sales Excellence
There is an easy way to distinguish between professional salespeople and amateurs: the ladies and gents that excel have a system and apply it consistently. They can easily deal with market changes and occasional disappointments, because, thanks to operational systematics, they have build trust, resilience and agility into their professional behaviors. So - ask yourself - can you rely on an established sales system to support your teams and become sales excellent?
Our services
Modules as building blocks
In order to support our customers with tailor-made solutions and knowledge to fulfill their vision and reach objectives, we have developed a set of unique, thematic business modules, all based on years of consultancy experience. These modules are free to be picked and chosen, remixed and recombined as building blocks of our PERFORMANCE or TRANSFORMATION program, or can be selected as stand alone tracks. Please have a look!