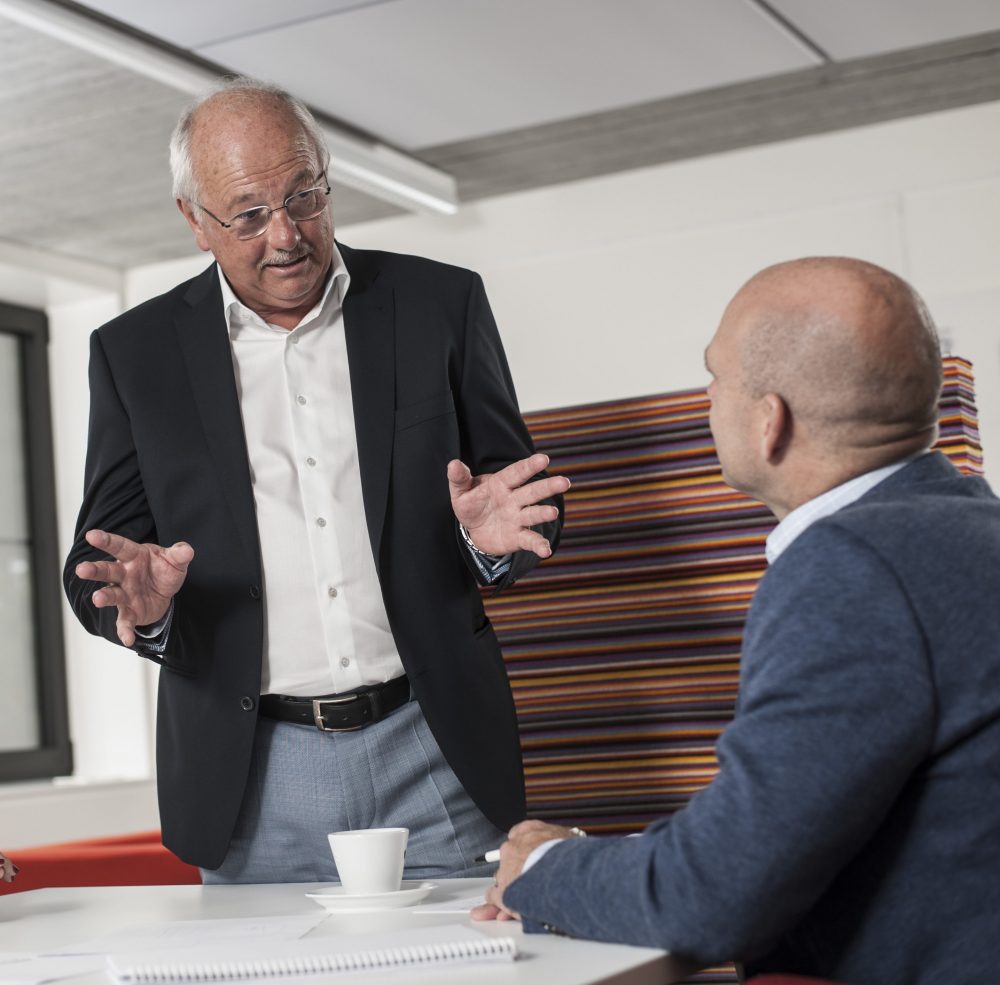 ViCre for CEOs/Owners
As a CEO or enterprise owner you are dealing with change, every day and everywhere to keep your company dynamic, resilient and futureproof. Keeping today's business on track while seeking innovative markets, products and services is the ultimate balancing act in these times of disruption. At ViCre we understand your challenges.
You're exploring new markets, considering restructuring your company. You wonder if your business is developing in the right direction. You admire the creativity in your enterprise but now want to harvest ideas and seize new opportunities. You want to embed innovation structurally, but seek ways how to. Or maybe, you just crave a moment of reflection and reorientation. 
ViCre provides fully-fledged support during business transformation processes. Whether in automotive, retail and consumer, food and beverage, security, agriculture, technology, healthcare, energy or media: We dig deep and get under your company's skin – because we really want to know and feel every part of the value chain before modifying it. Then, together we reinvent your company. Changes that require reshuffling your people and organization, technological and product innovation, or project resource solutions: our experts will assist you during the full innovation cycle, from pinpointing your vision to smoothly implementing your new strategies, from research to development, from launch to aftercare.
Our Expertise
Enterprise Excellence
Since business perspectives constantly shift, your organisation will have to swiftly respond to market opportunities as they present themselves and adjust direction from time to time. To keep up and adapt the internal speed of your organization to the pace of the outside world, you should continuously improve and reinvent your organization. But, how do you keep daily operations, profits and innovation in balance?
Our Expertise
Sales Excellence
There is an easy way to distinguish between professional salespeople and amateurs: the ladies and gents that excel have a system and apply it consistently. They can easily deal with market changes and occasional disappointments, because, thanks to operational systematics, they have build trust, resilience and agility into their professional behaviors. So - ask yourself - can you rely on an established sales system to support your teams and become sales excellent?
Our services
Modules as building blocks
In order to support our customers with tailor-made solutions and knowledge to fulfill their vision and reach objectives, we have developed a set of unique, thematic business modules, all based on years of consultancy experience. These modules are free to be picked and chosen, remixed and recombined as building blocks of our PERFORMANCE or TRANSFORMATION program, or can be selected as stand alone tracks. Please have a look!