Improving Your Sales Process. From Planning to Closing (=Demo Tegel)
Your Benefits (=Objective, delta & deliverables)
Systematization of your sales transactions by means of a process will help you to:
fully understand the narrowing down of the sales funnel
set the right sales priorities and make conscious choices
build better sales strategies
refine your interviewing and selling techniques
enhance your planning skills by means of activity-based forecasting
better understand your market segmentation and added value
better match sales opportunities with implementation plans
detect the hidden structures behind the needs of your customer
report more efficiently and effectively about sales activities and draft proposals
increase your margins
cut transaction costs
sell more
Who Should Attend (=Critical Succes Factor)
People who are involved in sales, from junior to senior level
Sales leaders from any business function and at any level
Curious, enthusiastic employees with a commercial profile who are looking for personal and professional growth, and who are willing to open up to new ways of thinking about their business and their personal contribution.
What You'll Learn (=VICre-solution)
Planning
Sales planning starts with defining and prioritizing targets based in close alignment with the sales leaders. We help you to detect and define these targets, so your sales people know exactly which product-market combinations to sell to which target market(s). Next, we work on preparing the necessary activities to close leads based on activity-based forecasting.
Prospecting
Prospecting is about contacting customers through a range of targeted activities that vary from one-to-many to one-to-one. We'll discuss how to discover patterns in these sales activities and how to develop the corresponding sales tactics towards the right customers.
Qualifying
In commercial conversations, many sales people just push, overloading customers with information, details or choices without really listening. But telling ain't selling. To turn prospects into real buyers, we'll explain how sales people can behave more customer-oriented and engage in genuine dialogues in order to work towards 'the click moment'; the delicate tipping point where potential becomes reality, and business proposals can turn into contracts.
Closing
It's hard to close deals without a business proposal. But why draft a proposal if you know upfront you won't close it anyway? When you know how to only write proposals for customers that are happy to buy, you can spend the rest of your time on better purposes. The art of proposal writing is in positively confirming customer demands by mirroring them, presenting unique solutions to unique problems, showing business impact, sketching a reassuring scenario of what your future collaboration will look like, all using just one easy, intelligible document blueprint.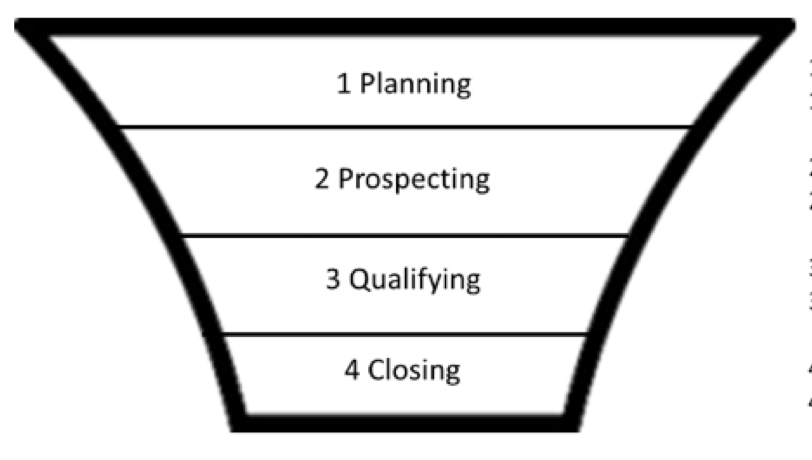 Format & Fee (=Investment)
(draft text) This module is comprised of 3 x 2 day individual/group sessions, virtual/non-virtual, from 10 to 17hrs. Coffee breaks and lunch are included in every day program.
The participation fee of xx euro per participant covers tuition and documentation, case materials, food, drinks and accommodation.
BUTTON MET CALL TO ACTION
Register here? 
Contact us for more information?
Team & Stories (=ViCre References)
ViCre is a non-stop learning organization that stands for more than 15 years of awakening enterprise excellence with worldwide customers. By offering fresh business perspectives, growing new mindsets and improving customer-supplier interactions, we create clarity, balance, transparency and velocity in the turbulence of everyday business life.
Our unique business language and business tools unite leaders and their co-workers in enterprises, enabling constructive thinking and acting in one single heartbeat.
Meet our team here. (Zou meteen moeten landen bij team ipv bovenkant about pagina)
"Once we got the hang of this methodical way of pushing change throughout our business processes, it considerably accelerated my personal way of working, and that of my teams. Relying on The 9 to devise new projects, and on The 6 to communicate and report, we can focus on the content and on building the right alliances to make them happen, without losing time on details."
Name
Country Marketing Manager, Company Name